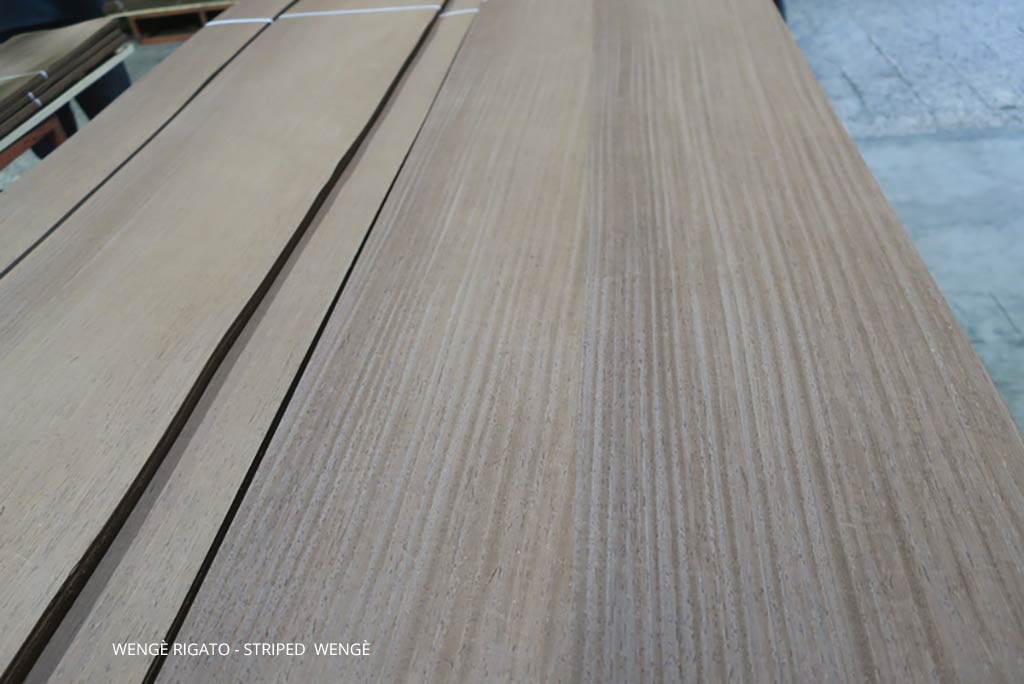 23 Oct

The eventful history of wengé in Italy

The widespread use of this dark wood in the interiors of Japanese houses should not be misleading. Wengé is not a wood from the Far East and even less from Asia. Like other precious essences in today use it is native to the forests of Central Africa and precisely in Cameroon, Congo and Gabon. The most beautiful trunks of the millettia laurentii (the wengé tree) grow in the forests of the Democratic Republic of the Congo where, under ideal conditions, they can reach 25 meters in height and diameter of over one meter. 

Wengé is highly valued for its resistance to the most demanding uses such as floors. It is also chosen for its characteristic chocolate brown color, striped with black veins, capable of giving a distinctive appearance to parquet, stair and handrail steps as well as different artifacts, such as musical instruments (Ibanez and Yamaha are among the builders who employ in acoustic and electric guitars). 

"Twenty years ago wengé was little known in Italy – says Alberto Seralvo -. It was the Italian designer Antonio Citterio and furniture factories like B&B and Poliform that, starting from the year 2000, the market began to appreciate the appearance and virtues of this precious wood ".
Unfortunately the demand has met with difficulties in supplying wood, due to political instability in Central Africa. The wengé has therefore experienced price spikes that have forced the industry to find surrogates in dark-colored oak, or dark oak: imitations of color not comparable in terms of strength and appearance. Today many problems are overcome and, after the success in Japan and Australia, wengé as such is finally returning to use in Europe and also in Italy. 
Seralvo has twenty years of experience in importing wengé from the Congo. This wood is among the 170 essences available in stock both as boards and as veneers. 
Go to the shop